MECO Celebrates 90 Years in the Water Purification Industry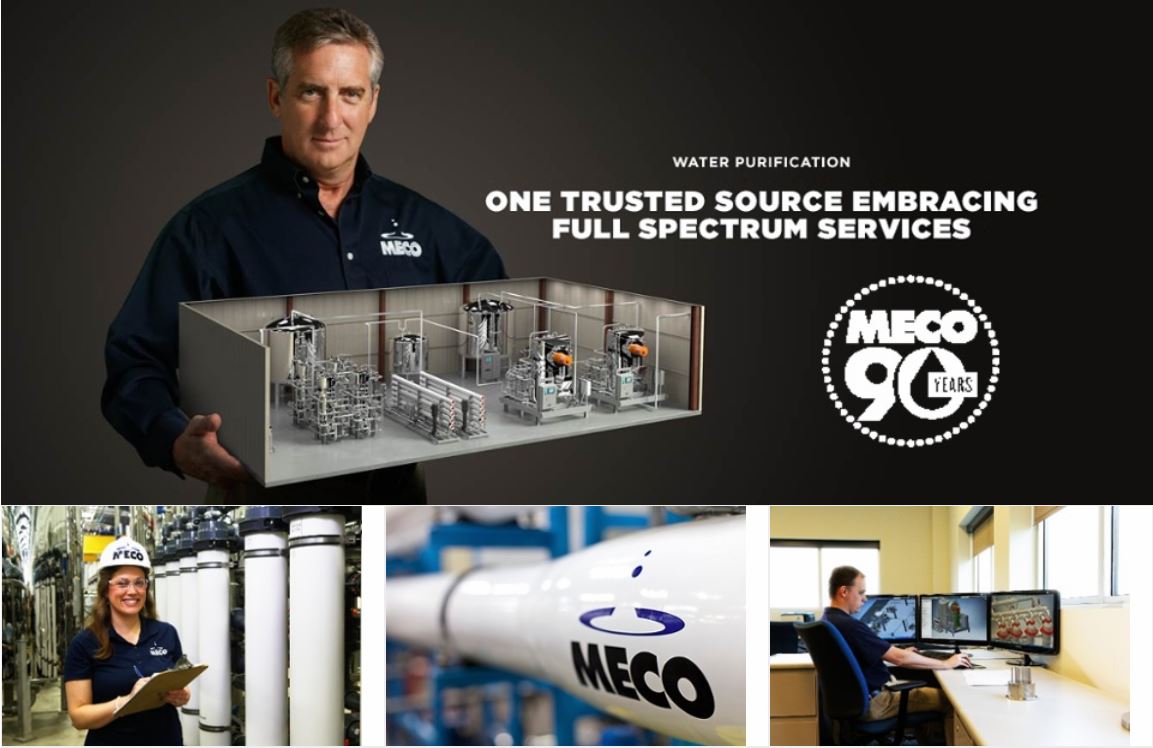 Proven Expertise, Patented Innovation.
______
Water purification is a challenging business due to the fact that systems operate on various sources requiring different treatment methods. There are many processes (or choices) available for purifying a given feed water source, and the right solution, among other things, depends upon your needs and priorities. That's why partnering with a company whose sole focus and expertise is water purification is critical to your production uptime.
We've purified water since 1928. MECO has 90 years of experience designing and constructing water purification systems that are custom to the needs of a diverse range of industries, geography and efficiency demands. Our experts approach each client's challenge with fresh eyes, assessing the available sources, recommended treatment methods, and integration of complete turnkey systems. Beyond the initial build, we install and service your system throughout its lifetime with clear, proactive maintenance plans.
Innovation and longevity are the foundation of our business. It's the kind of innovation that only comes from decades of experience.  Our founder, John Pottharst patented the vapor compression process in 1939. MECO has been awarded 27 patents in water purification technology. Our culture continues to lead the industry with innovative solutions that both meet and exceed our customers' purification needs.
With thousands of installations worldwide, MECO is ready to work with you to produce the critical utility your manufacturing operations require. Ready to dive deeper? Discover Where Tomorrow Gets Its Water™ with us.