CS14000V High Capacity Clean Steam Generator from MECO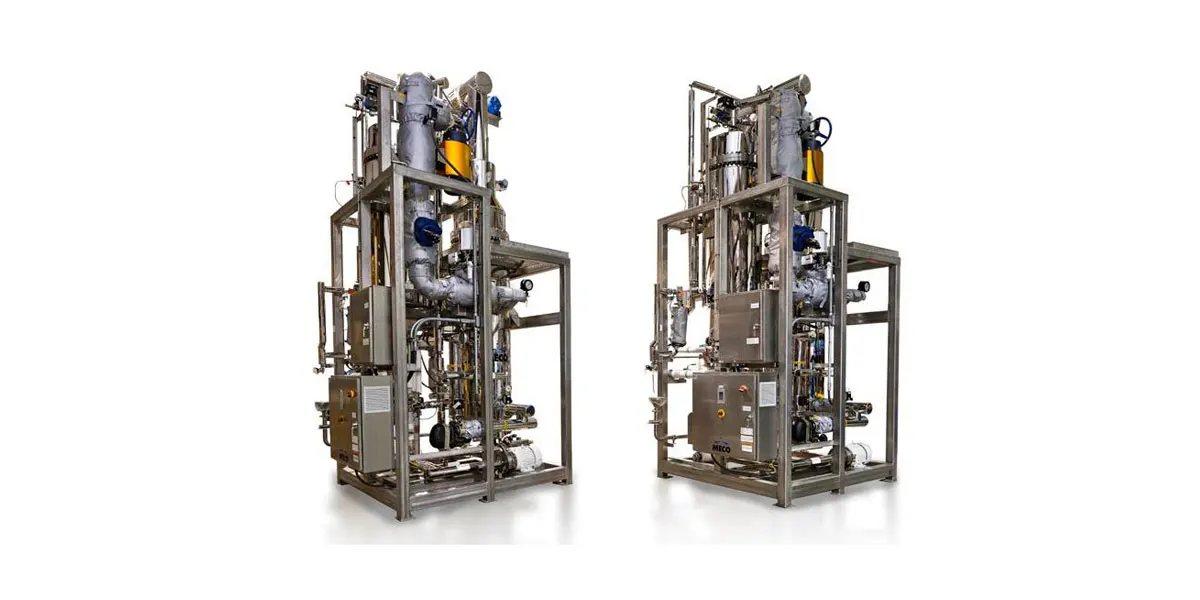 MECO commissions new high capacity CS14000V Clean Steam Generator. The CS14000V is capable of producing up to 14,000 lbs/hr (6,350 kg/hr) of clean steam an hour, meeting US and EU quality requirements for pharma grade clean/pure steam. In keeping with the proven design of MECO's current CSG product line, the CS14000V has a vertical, natural circulation evaporator that provides for uniform wetting and heat transfer, thus reducing scale effects. In addition, the CS14000V incorporates MECO's enhanced separation system consisting of an impingement plate and demister. This separation system allows for superior performance over a wider range of feed water conditions. Both ASME Code and CE marked, the CS14000V was designed using the latest FEA Analysis techniques, and meets or exceeds cGMP, USP, and BPE requirements.
The first two CS14000V's were installed and placed into service at a pharmaceutical production facility located in Ireland.