MECO Hosts Future Electrical Engineers from Area College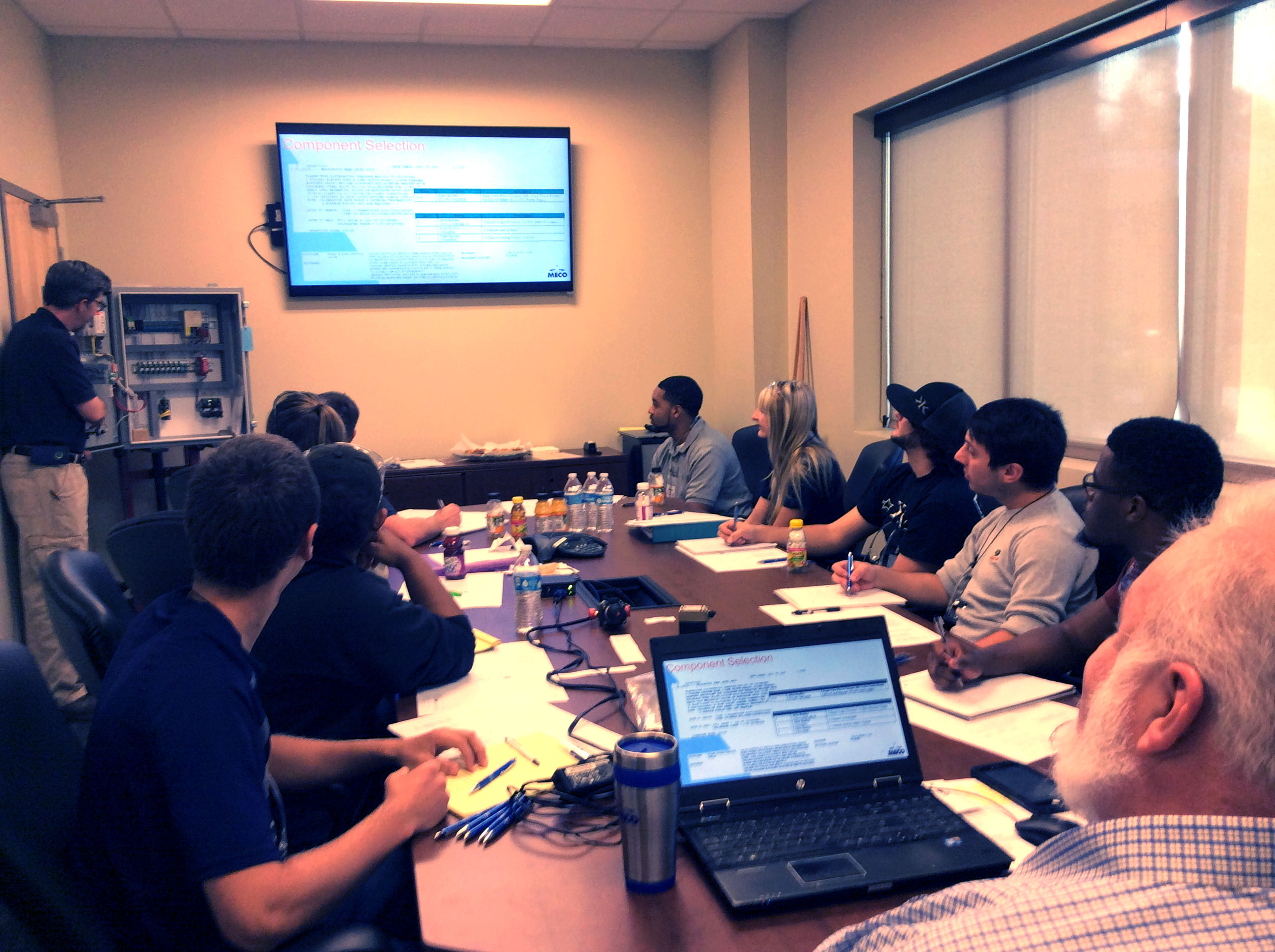 Southeastern Louisiana University Students Learn Real World Applications from Field Trip to MECO.
MECO hosted an Industrial Control Systems class from Southeastern Louisiana University today at our corporate headquarters in Mandeville, LA. Around 20 students received a presentation from seasoned engineers and a tour of our state-of-the-art manufacturing facility. The students were given the chance to see how their lessons in the classroom are applied in real, everyday operations at MECO.
"The students were able to apply classroom knowledge to a real world setting. I am hopeful it sparked curiosity and encouraged them to continue in their field of study," says Kim Klein, Vice President of Engineering at MECO.