MECO Recognizes 3 Year Anniversary for State of the Art Manufacturing Facility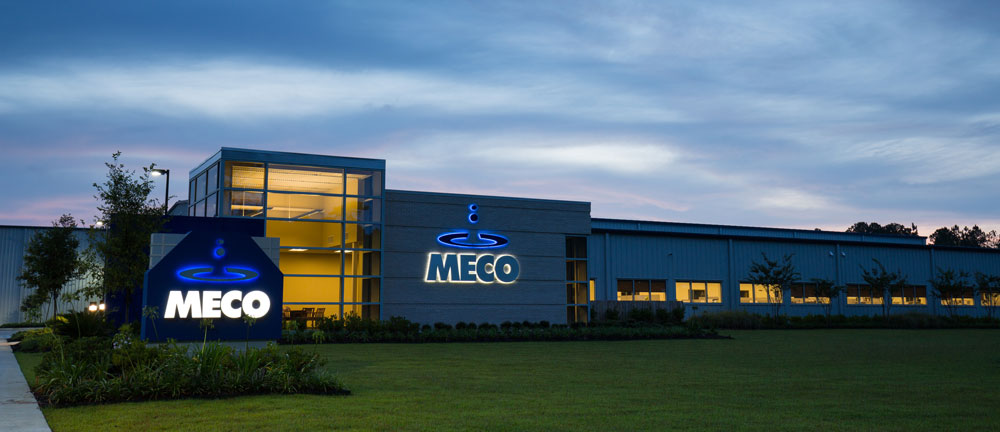 Yesterday marked three years since MECO's grand opening of its state of the art manufacturing facility located in Mandeville, Louisiana.
The 100,000 square foot manufacturing home continues to show enhanced value to our operations including state of the art fabrication, machining, assembly, and electrical controls. 
From testing large and complex water systems to enhanced production capacity, our facility is completely integrated. This key feature presents an opportunity for our customers to see the value and quality in not only our products, but our services too. Just as we design and engineer our purification systems, we designed our facility to fit the site surroundings while optimizing our ability to produce better solutions.
Every detail of the facility is built around lean manufacturing practices keeping sustainability in mind exemplified by the facility's automated lighting, electric forklifts and climate control system.
Leveraging engineering insight and craftsmanship of the most experienced team in the world of water purification, we're designing better ways to produce the pure water our customers rely on.
Want to learn more? Take a virtual tour of our facility!