MECO Supports Louisiana Manufacturing Week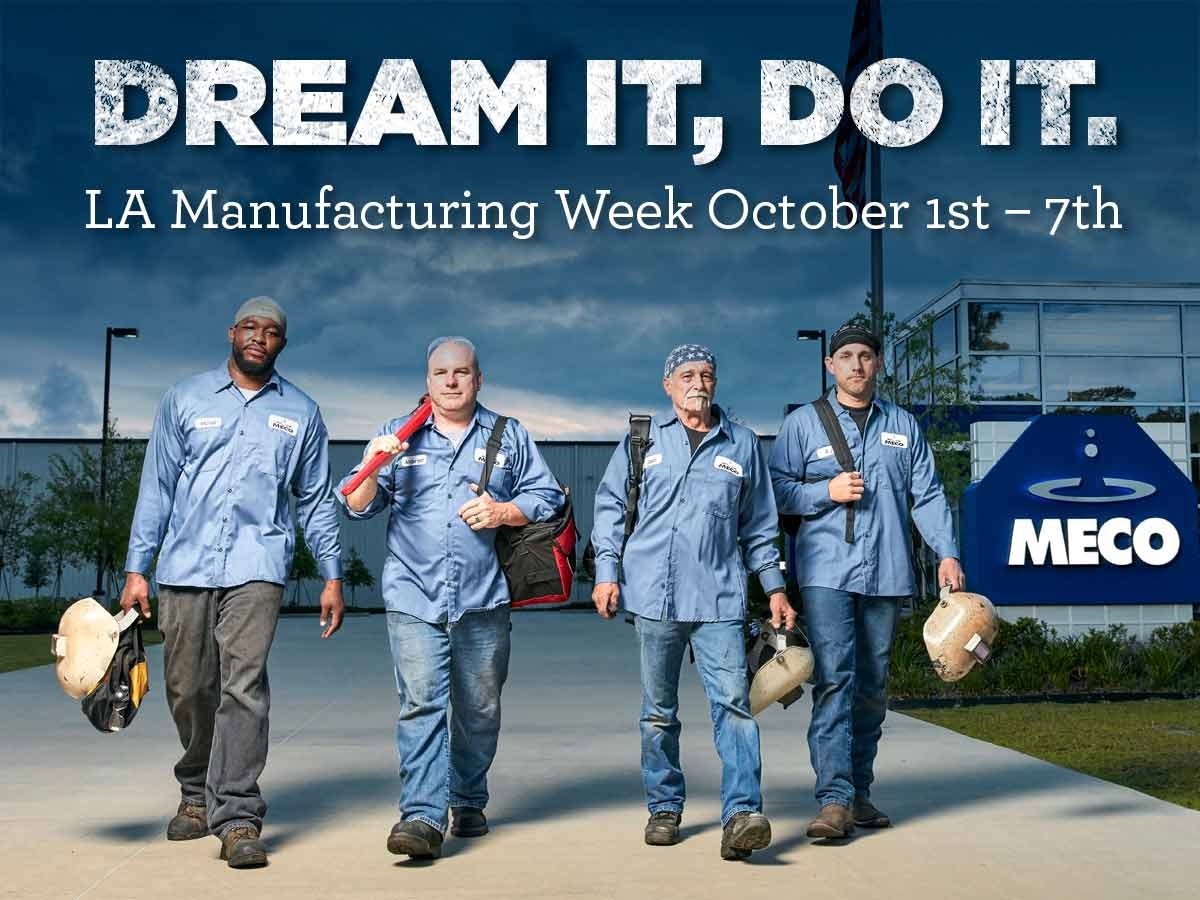 MECO CELEBRATES LOUISIANA MANUFACTURING WEEK
MECO proudly supports Louisiana Manufacturing Week and the Dream It, Do It campaign.
Manufacturing is a critical operation at MECO and for many others in the state of Louisiana and around the country. Louisiana has nearly 3,000 companies who manufacture goods that support over 134,000 jobs.1 The Dream It, Do It campaign was created twelve years ago to encourage and inspire students to pursue a career in manufacturing.
Since MECO's establishment in 1928, manufacturing has been a cornerstone for its success. The combination of an advanced manufacturing team, highly skilled workforce, expertise engineering and state-of-the-art manufacturing facility has made MECO the industry leader for water purification solutions for nearly 90 years. In 2014 MECO's state-of-the-art facility was named Economic Development Project of the Year. The facility brought  127 new direct jobs, 168 indirect jobs and 81 retaining positions to its local community. With a facility expansion in 2016, MECO increased that number.
Join MECO in supporting Louisiana manufacturing companies and the Dream It, Do It campaign — www.dreamitdoitla.com —.
About MECO
MECO designs and manufactures water purification systems essential to the pharmaceutical, oil and gas, defense, and food and beverage industries. MECO offers the broadest range of water purification technologies of any company in the world.