MECO'S COMMITMENT TO SUSTAINABILITY WORLD WATER DAY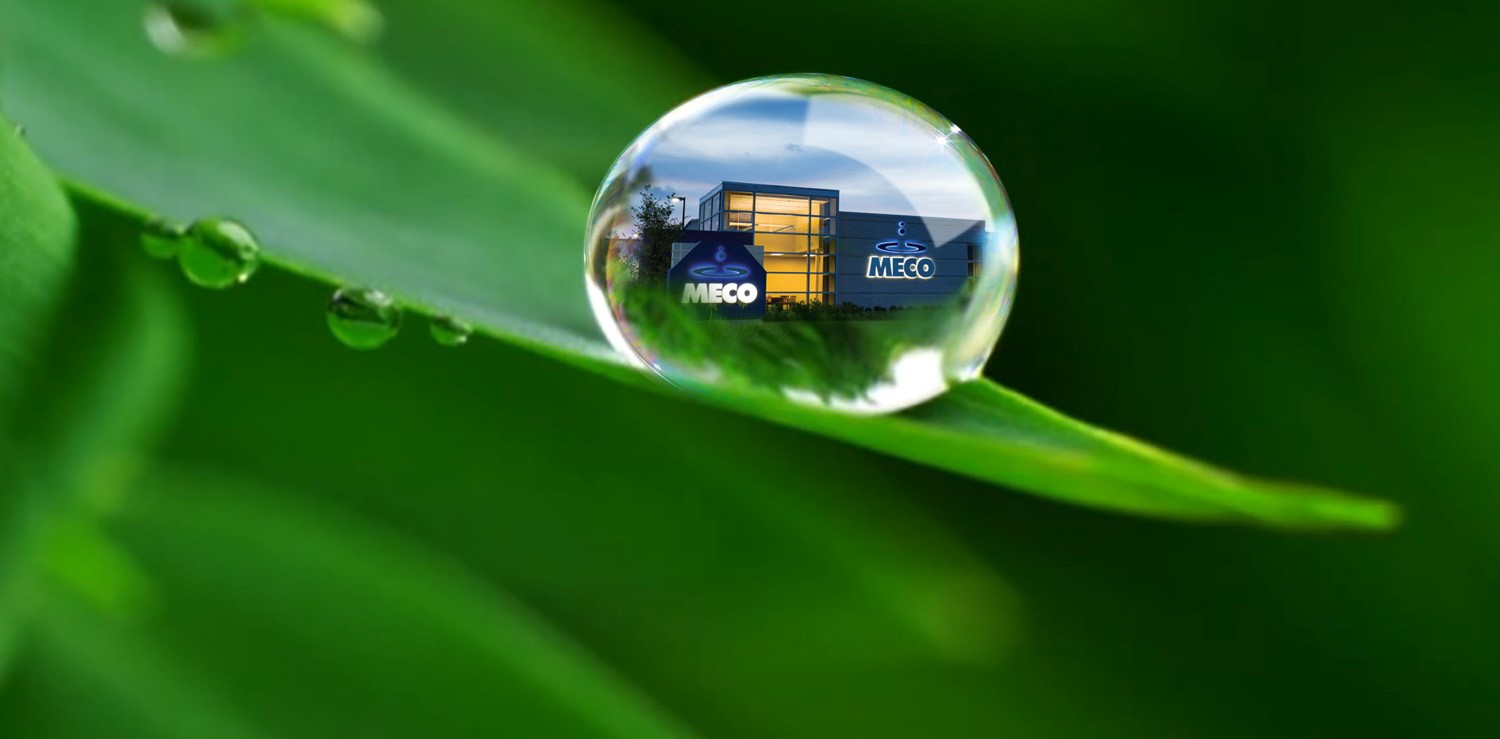 TODAY IS WORLD WATER DAY
TOGETHER WE WILL POSITIVELY IMPACT THE WORLD WATER CRISIS.
The world is running out of fresh water. In fact, less than 1% of the Earth's fresh water supply is fit for human consumption. With the population ever increasing more people rely on a finite amount of freshwater. The World Economic Forum's Global Risks Report listed water crisis as the highest-impact global risk.
MECO'S BUSINESS IS WATER
Sustainability is More Than a Commitment. It's Our Responsibility.
MECO has been in the water purification business for nearly 90 years. We were pioneers in the science of water purification. Now we're rising to the challenge of sustainability in a world where pure water is more important than ever. Our customers are changing the world. We're changing the ways they get the pure water they require. Sustainable long-term solutions are at the core of our approach to everything we do. It's our responsibility to the environment, our customers, our communities and the people we serve.
MANUFACTURING FACILITY
Built with You and Our Environment in Mind.
We manufacture water purification equipment in a facility that is clean and green. We utilize retention ponds strategically built to recycle process water and eliminate discharge of waste. High-efficiency lighting, electric forklifts and climate control systems are used throughout the facility to lower energy consumption and reduce our carbon footprint. Each staff member at MECO is vested in the sustainability commitment. One expression of the commitment is the use of personalized MECO mugs instead of Styrofoam, or plastic cups. It's a conscious effort to limit waste that can't be recycled. And it reminds all MECO team members of our role in a safer environment.
INNOVATIVE TECHNOLOGIES
Engineering Sustainable Solutions.
We're rising to the challenge of sustainability in a world where pure water is more important than ever. We strive to ensure that our water purification solutions are clean and responsive to environmental priorities. In comparison to other standard compressors in the market, our proprietary GII Centurbo™ Compressor drastically lowers energy consumption, reduces oil usage and dramatically lowers noise emissions. Our vapor compression distillation machines cut energy consumption by as much as 70%. MECO's patented MASTERfit™ system uses 20% less feedwater and pretreatment consumables while rejecting 65% less water to drain. These are just a few examples demonstrating how we're designing and delivering the next generation of water purification technology—engineering real and sustainable solutions for generations to come.
IMPACT ON THE WORLD
Together, We Can and We Will.
The world's water crisis is real. Our response must be realistic. The more we need pure water, the more stress we bring to this planet, this place where we live. We continuously strive to fulfill mission because we along with our customers, are committed to supporting and improving life. So— Like you, MECO works toward environmental sustainability here and now, in the real world where we all live. Water is liquid life. Sustainability is the cornerstone of our future, what we must do and who we can be. What we care about. Because this place, this home, is ours to make right. And together, we can.
WHERE TOMORROW GETS ITS WATER.™
IT'S MORE THAN A SLOGAN, IT'S OUR COMMITMENT.
Learn More: https://www.meco.com/why-meco/sustainability/