MECO Once Again Named in the Facility of the Year Award
For the second year in a row, MECO was named as a major equipment supplier for ISPE's Annual Facility of the Year Award. MECO's MSS Vapor Compression (VC) still, with the groundbreaking GII Centurbo Compressor technology, is used at the new state-of-the-art Grifols Therapeutics, Inc. North Fractionation Facility. The facility won the ISPE's Annual Facility of the Year Award (FOYA) in the Project Execution category. The FOYA program is the premier global awards program that recognizes innovation and creativity in manufacturing facilities serving the healthcare industry. Projects selected for these prestigious awards set the standard for pharmaceutical facilities of the future.
Utilized in the critical utilities infrastructure, the GII compressor creates a more energy-efficient vapor compression system. Because they match production to demand, MECO's VC stills have fewer starts and stops, so energy consumption is highly efficient. Other benefits of MECO's MSS VC stills include less maintenance, improved safety, cleaner performance, reduced noise and a smaller footprint.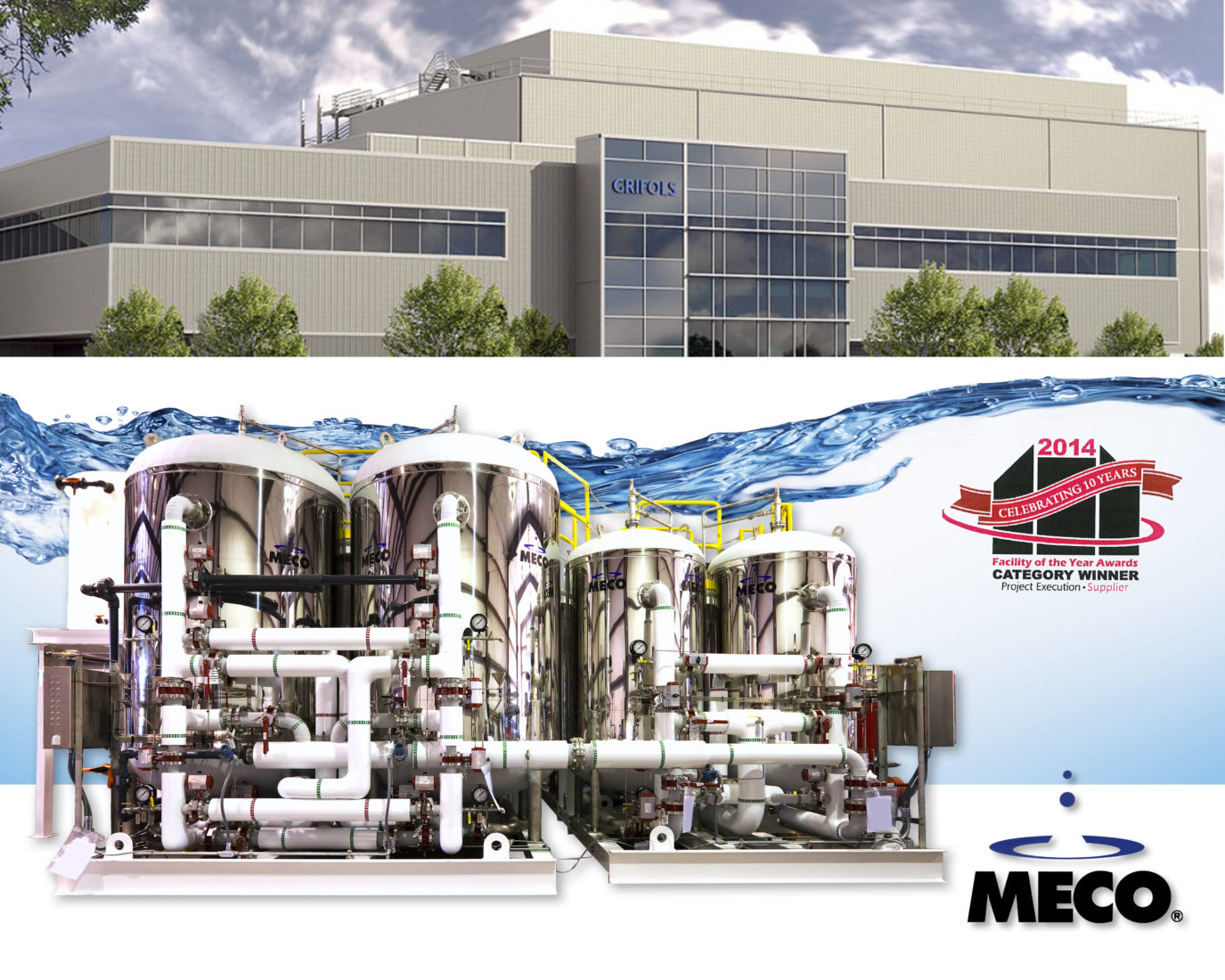 About MECO
MECO is a manufacturer of engineered products for water purification serving multiple industries. MECO is also the world's leading producer of water purification plants for offshore oil and gas platforms and the biotechnology and pharmaceutical industries where ultra-pure water is the primary ingredient in the drug manufacturing process. MECO also provides advanced water purification systems to the U.S. Armed Forces. MECO is a Louisiana-based company with facilities in Houston, TX, Mandeville, LA and Singapore.