In 1928, 90 Years Ago, History Was Made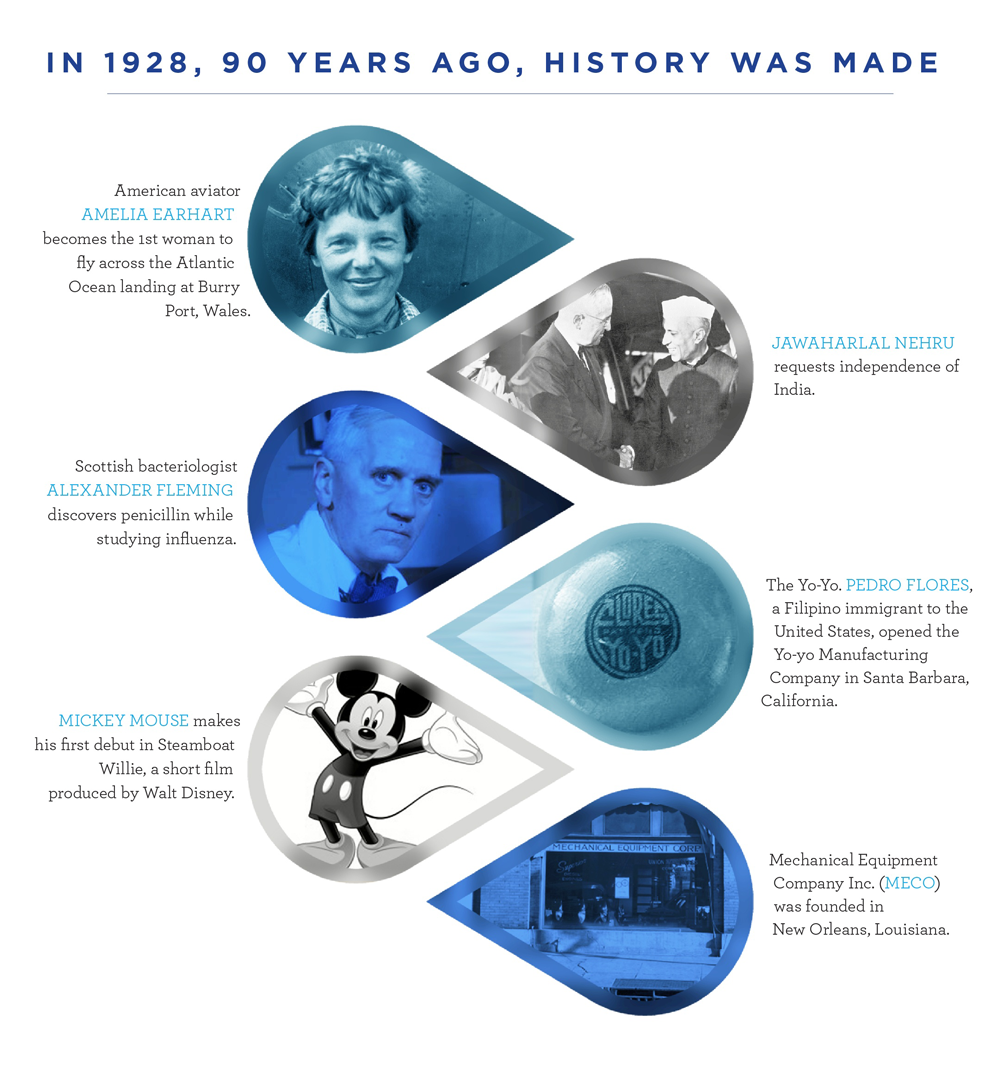 As you can see some pretty important things happened in 1928. Amelia Earhart flew across the Atlantic Ocean, Mickey Mouse made his first appearance and MECO was founded in New Orleans, Louisiana. Since then, MECO has installed thousands of water purification systems and holds 27 patents in water purification technologies. And we haven't stopped there. As we are celebrating our 90th anniversary this year, MECO continues to provide our customers with the broadest base of innovative water purification solutions available.
Follow us on our journey and discover Where Tomorrow Gets Its Water™.