MECO Ships Desalination Units to Um LuLu Oil Complex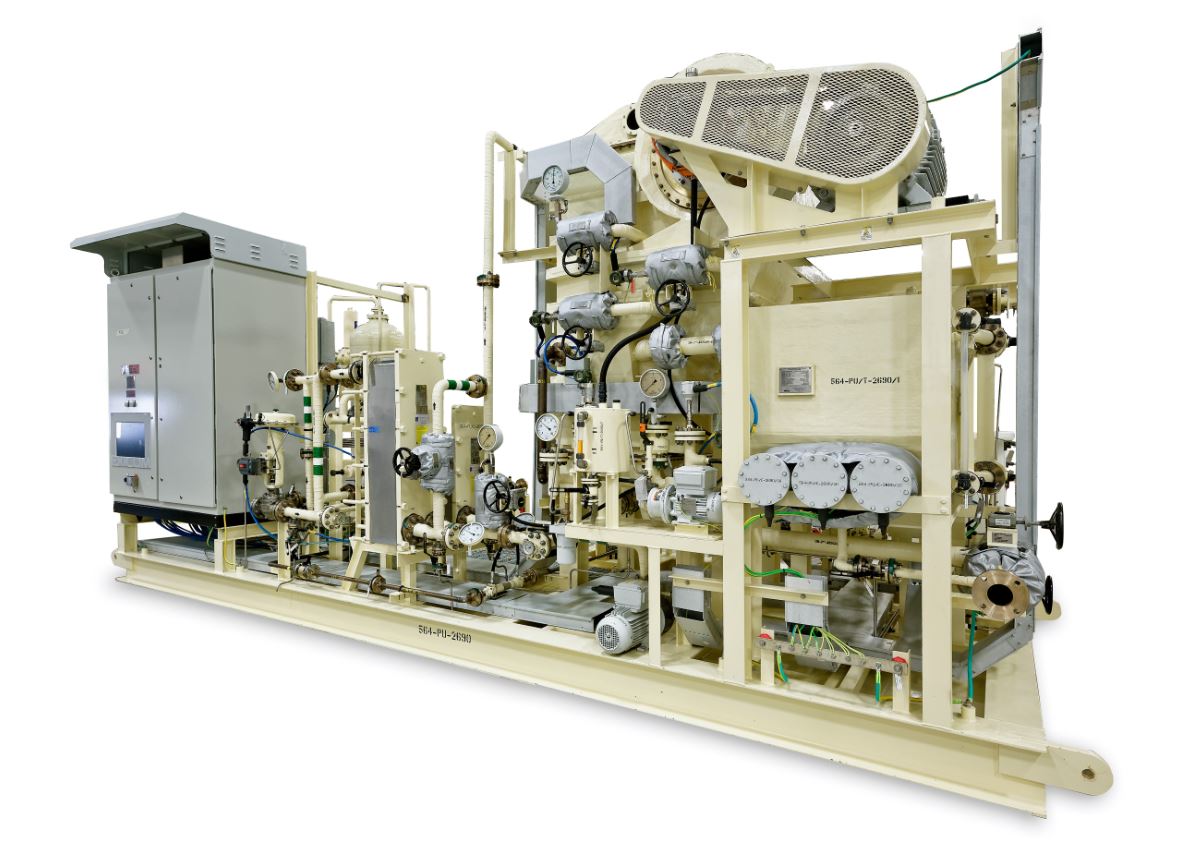 MECO 1250M3C Sea Water Desalination Units Ship to Umm LuLu Platform Complex
MECO completed the design, construction and shipping of new desalination plants for the Umm LuLu Platform Complex.
Umm Lulu is located north-west of Abu Dhabi, UAE in the Arabian Gulf. The complex was developed by ADMA-OPCO, a joint venture including Abu Dhabi National Oil Company (ADNOC), BP, Total and Japan Oil Development Company. The Umm Lulu field was developed as a strategic initiative to produce 1.75M bbl. /day of offshore crude oil in efforts to increase Abu Dhabi's total crude oil production amounting to 3.5M bbl. /day
MECO's desalination system consists of two 1250M3C vapor compression desalination units and potable water pressure sets with UV sterilization. Each unit produces 1,030 GPH (3.9 m3/hr.) of water that will be used as potable and clean utility water for the complex. MECO vapor compression desalination plants are work horses of the industry featuring 90/10 copper nickel evaporator, Monel & Inconel vapor compressor, titanium heat exchangers and an advanced local control panel. The desalination units exceeded numerous qualifying tests in MECO's state-of-the-art manufacturing facility in Mandeville, LA.
MECO is a world leader in engineered water purification technologies and solutions serving multiple industries including biopharmaceutical, food and beverage, oil and gas, industrial, military and power generation for nearly 90 years.
Discover why MECO is Where Tomorrow Gets Its Water. ™