Join MECO as We Recognize World Water Day 2018
PURE WATER FOR TODAY AND TOMORROW
World Water Day 2018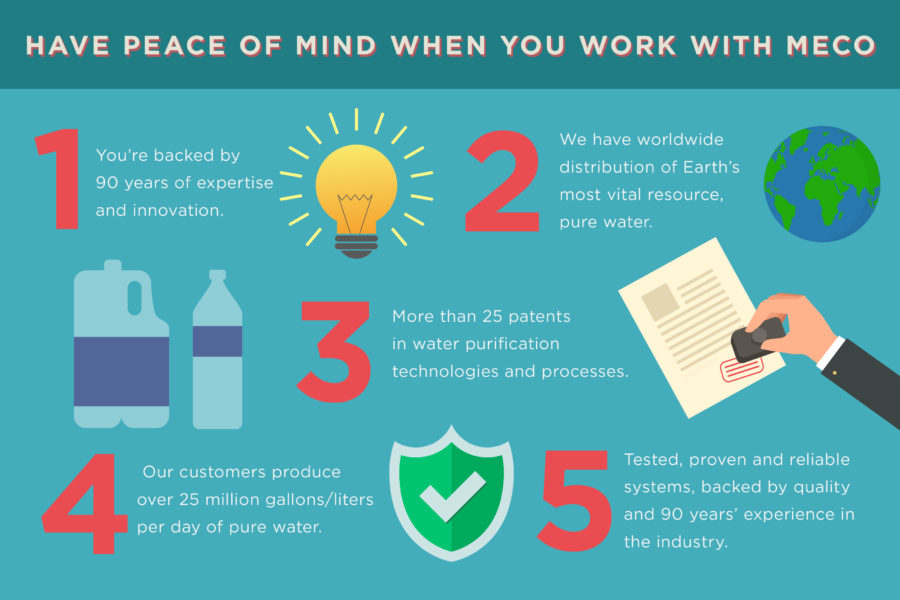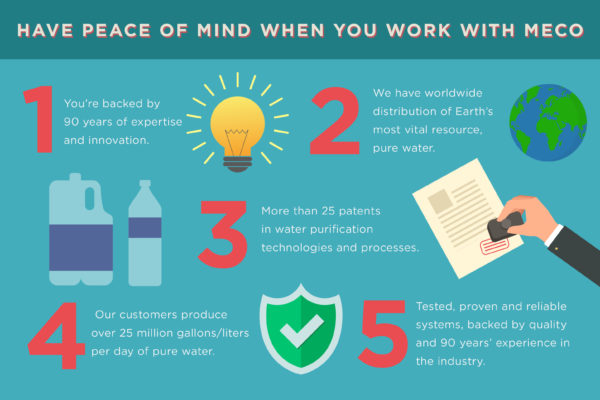 TOGETHER, WE CAN AND WE WILL.
The world's water crisis is real. Our response must be realistic. The more we need pure water, the more stress we bring to this planet, this place where we live. We continuously strive to fulfill this mission because we along with our customers, are committed to supporting and improving life. So— Like you, MECO works toward environmental sustainability here and now, in the real world where we all live. Water is liquid life. Sustainability is the cornerstone of our future, what we must do and who we can be. What we care about. Because this place, this home, is ours to make right. And together, we can.
Have peace of mind when you work with MECO
YOU'RE BACKED BY 90 YEARS OF EXPERTISE AND INNOVATION.
WORLDWIDE DISTRIBUTION OF EARTH'S MOST VITAL RESOURCE: PURE WATER.
MORE THAN 25 PATENTS IN WATER PURIFICATION TECHNOLOGIES AND PROCESSES.
OUR CUSTOMERS PRODUCE OVER 25 MILLION GALLONS PER DAY OF PURE WATER.
TESTED, PROVEN AND RELIABLE SYSTEMS BACKED BY QUALITY.
Read more about MECO's commitment to sustainability in our blog here.