Changing the Way the World Interacts with Water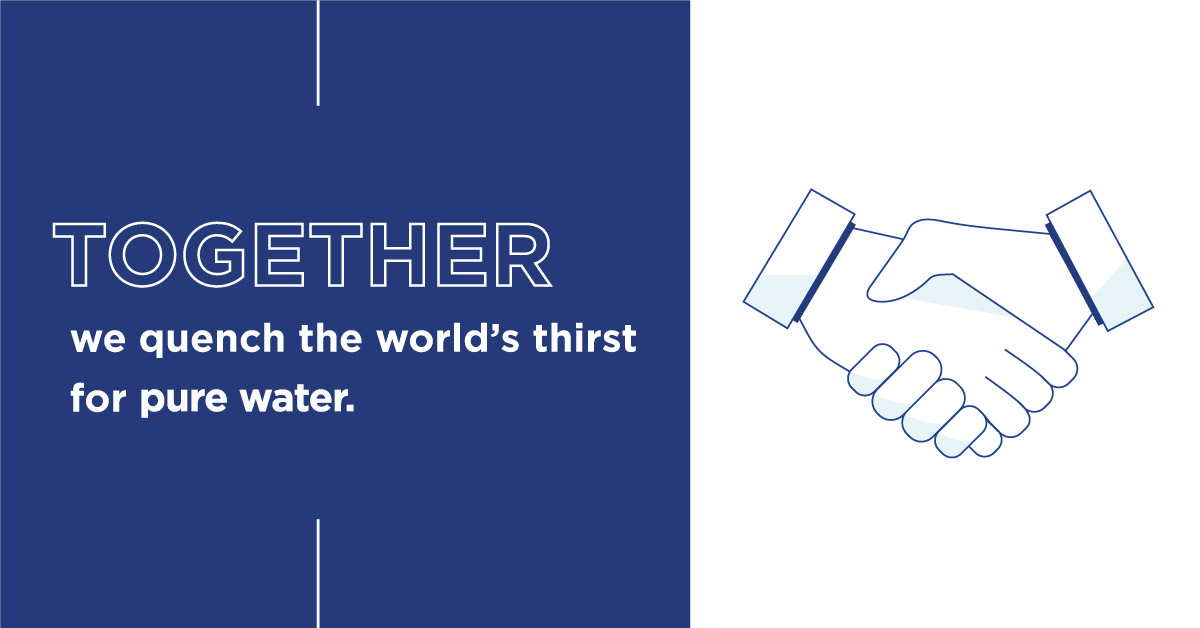 MECO joins Grundfos in their pursuit to become the leading global providers of water treatment solutions that address the world's water and climate challenges and improve the quality of life for people. Established in 1945, Grundfos is the number one pump manufacturer in the world with over 16MM units produced annually, more than 19,000 employees and over $4.2 billion in revenues. Like MECO, Grundfos is a family-owned company that shares the same company values and abides by a customer-focused, employee-centric culture. Grundfos shares a history of innovation, industry leadership, and a large geographic footprint.
MECO Services Group Global Expansion
A key benefit for MECO's service network is access to Grundfos' geographic footprint in over 60 countries with a global service network in all major regions of the world. Together with Grundfos' existing relationships, MECO will be able to expand its service capabilities worldwide.
Technology-Driven Cultures Align
For over 90 years, MECO's engineering team has constantly improved systems, equipment and processes to continue to provide the latest and greatest products and services to our customers, deploying smartANALYTICS™ for water purification technologies as one example. Similarly, Grundfos has pioneered true digital pumping solutions like the Grundfos iSOLUTIONS MONITOR that monitors pump performance and user behavior through real-time data. Both of these technologies are leading edge enablers of predictive maintenance, reliability, energy efficiency, and sustainability. Together, MECO and Grundfos will continue to invest in technologies to bring an unmatched level of expertise to client facilities.
Sustainability Continues to Be a Cornerstone
For Grundfos and MECO, sustainability is a cornerstone of company identity. Every piece of equipment, every system, and every process is designed to decrease emissions and improve efficiencies. Although water is all around us, many people don't realize that less than 1% of the Earth's freshwater supply is fit for human consumption. Much of that water supply is being endangered by overuse, contamination, and climate influences. At MECO, a core belief is that it's everyone's responsibility to give back to the environment. Both of these organizations are aligned in their full commitment to sustainability.
The Grundfos Foundation was started by Grundfos founder Poul Due Jensen in 1975 to ensure and support healthy economic growth and development and to financially support important philanthropic purposes. The Grundfos Foundation core ideas are:
Water – We collaborate with international partners to provide access to drinking water to the world's poorest, primarily in rural communities and forgotten refugee camps.
Research – We support research and learning initiatives, environments, and individuals within technical and natural science disciplines.
Inclusion – We want to reduce the number of people living on passive public benefits through projects that help vulnerable people access and remain within the labor market.
Tomorrow's Water
Grundfos will further enhance MECO's service capabilities, technology innovation, commitment to sustainability, and provide an expansion to the water solutions business. Together with Grundfos, MECO is building the next generation of water purification equipment and systems. As an organization, Grundfos and MECO will remain committed to providing customers with efficient, effective solutions with sustainability at the core. Together, we're protecting the planet and changing the way the world interacts with water.