One Trusted Source for Ultrapure Water Solutions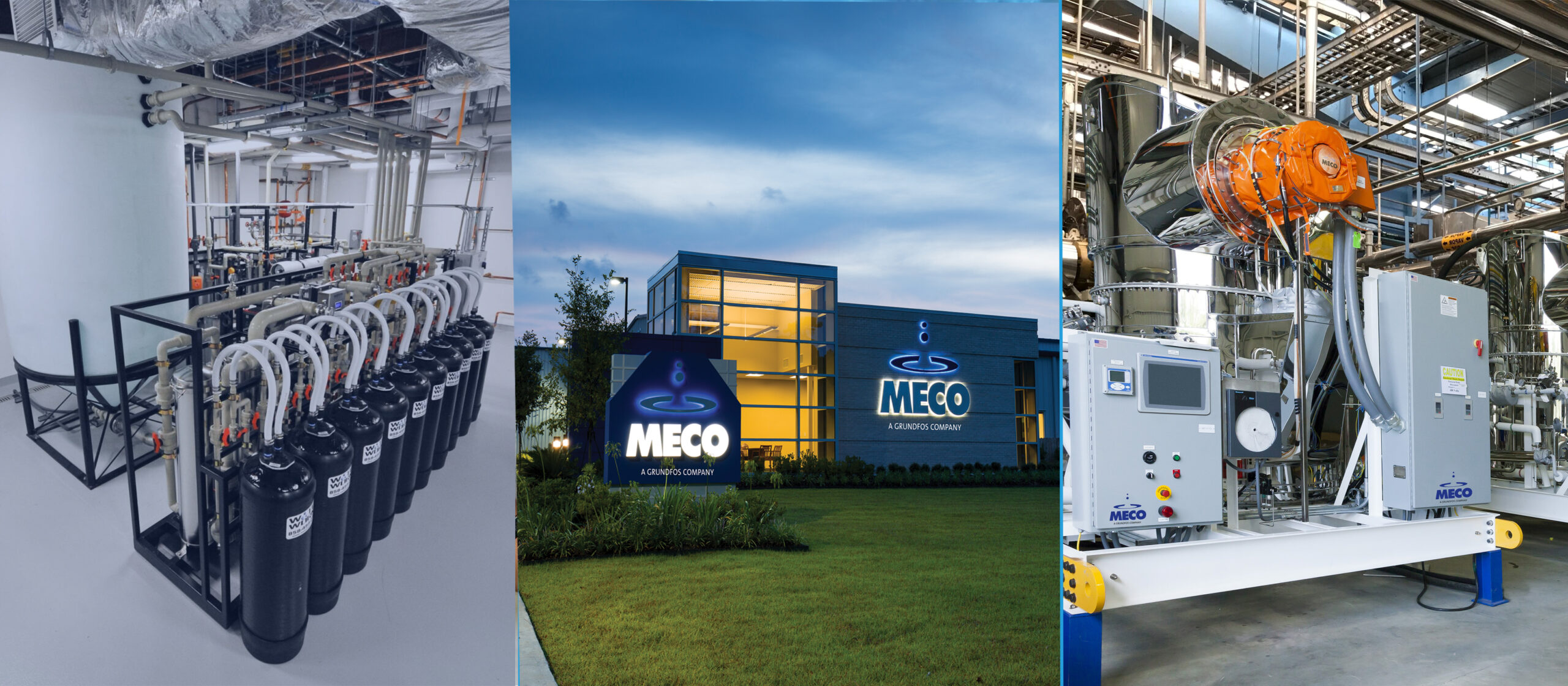 MECO is the world leader in advanced water purification solutions, offering a diverse range of cutting-edge technologies that support our customers' critical manufacturing operations. Our recent acquisition of Water Works is a strategic move that adds to our broad range of products and geographic footprint. San Diego-based Water Works is a well-established leader in the California market, with a strong reputation for delivering top-notch ultrapure water treatment expertise, solutions, and services to the life-science and biotech sectors. Thanks to Water Works' ultrapure water solutions, MECO is reinforcing its leadership in providing ultrapure water solutions to pharmaceutical and life sciences customers.
Why Water Works?
Water Works adds a portfolio of smaller-sized equipment to pharma customers, which will enable MECO to serve our pharma and life-science customers even better with broader ultrapure water solutions. Water Works is a great fit for MECO with shared similarities of delivering reliable, quality solutions, innovative products, and customer-centricity as well as shared company values. 
Expanding Our Geographical Footprint
MECO's expanded geographical footprint on the US West Coast has added additional manufacturing space and a robust service support network. MECO's new location in Water Works San Diego significantly improves its ability to serve pharmaceutical and life-science clients by offering a broader range of ultrapure water solutions, and full-spectrum services.
Membrane Technology Experts
The leadership teams of MECO and Water Works have a combined experience of over 170 years in water treatment technologies. Our teams have accumulated unparalleled experience building sustainable and efficient water treatment technologies. From certified Master water specialists to published writers and 27 patents, both companies are well-respected as experts in the water industry.
A Holistic Approach to Sustainable Ultrapure Water Production
As part of the Grundfos Group, MECO and Water Works consider sustainability a fundamental aspect of our identity and we stand firmly behind the Group's ambition to help solve the world's water challenges and improve the quality of life for people. Our goal is to offer water treatment solutions that are both eco-friendly and in line with environmental priorities. We provide energy and water audits and incorporate a water-wise approach in the design of our equipment to ensure that we are aligned with our customers in providing efficient and effective solutions that are good for the planet and people.
Contact MECO
MECO's acquisition of Water Works in San Diego, California has opened the door for MECO to provide ultrapure water systems and services to the life sciences industry strengthening our mission to be an all-in-one solutions provider to our customers. Contact our team today to learn more about our ultrapure water solutions and services.