Water's Role in Facilities Reaching Carbon Net-Zero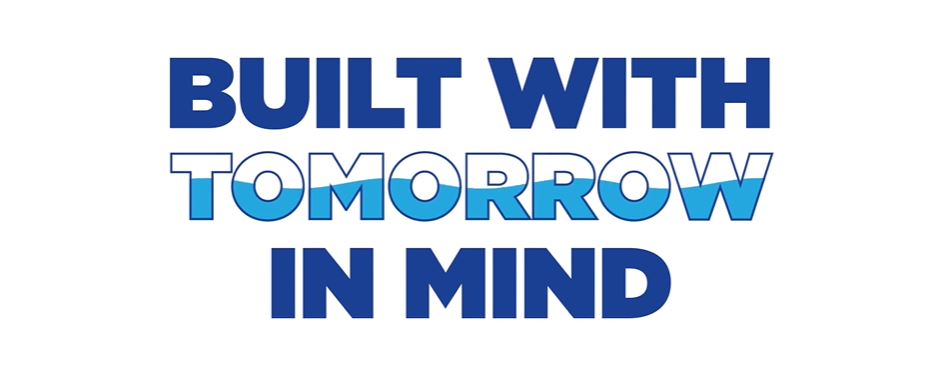 Water efficiency plays a critical role in helping manufacturers reach net-zero carbon status. As more corporations adopt carbon net zero strategies, companies and their suppliers are teaming up to reduce greenhouse gas emissions (GHGs). Yet, today's water challenges are considered one of the contributors to global GHGs. The water sector has the potential to reduce GHG emissions with net-zero strategies and decarbonize more rapidly than many other industries by utilizing efficient technologies.
How Does Water Consumption Impact Carbon Net-Zero?
Energy efficiency in water and wastewater facilities impacts the state of carbon net-zero. In manufacturing facilities, certain water production technologies impact the amount of GHG emissions reaching the atmosphere. The goal is to achieve a balance of giving and taking carbon from our planet's atmosphere to reach net-zero status.


Strategies to Achieve Net-Zero
Water treatment energy consumption is a key factor in the mission to achieve net-zero. Manufacturers can follow several strategies to reduce their carbon footprint:
Identify emission sources: Carbon emissions account for a portion of the supply chain within a water company's activities. This fact alone means it is critical to connect with supply chain partners who are committed to sustainable practices.
Enforce processes: The next step is to implement reliable processes that properly balance the costs and risks of transitioning to net-zero. If companies can develop and adhere to their sustainability standards, then they can reduce carbon emissions along the supply chain.
Utilize new technologies: Advanced technology can help in the race to zero emissions. Smart technology like pumps, leak detection sensors, and digital solutions, like MECO smartANALYTICS™, can greatly help reduce the various GHGs released during water production.

Zero Waste to Landfills
The question of waste is also a factor in the sustainability of any water treatment system from an environmental point of view. Distillation systems are made primarily of stainless steel, which does require large amounts of energy to produce but is often considered as more of a "green" material, as it can be completely recycled, and its environmental credentials grow with each use and reuse. Reverse osmosis systems require consumable membranes, which require cleaning and eventual replacement. Unless the membranes can be cleaned and reused in other applications, the only option for dealing with end-of-life membranes is disposal to landfill. Considerations must also be given to the impact of the chemicals required for cleaning of Membrane WFI systems. If not treated correctly, they can cause environmental harm when discharged to waste.
Connect With MECO Today for Water Purification Solutions
As a world leader in engineering and manufacturing water purification solutions, MECO has a commitment to supporting our customers' net-zero strategies. We offer energy efficient and effective solutions for Purified Water, Water for Injection, and Pure Steam. Our state-of-the-art manufacturing facility in Mandeville, Louisiana, uses the most advanced technology designed for energy-saving water purification methods. Our legacy of excellence and our commitment to providing our customers with trusted and reliable solutions with sustainability at their core dates back over 90 years,. Together, we're protecting the planet and changing the way the world interacts with water.
Want to learn more about MECO? Contact our team today to speak with us about your needs. You can also learn more about our commitment to sustainability in water purification.