MECO's MASTERfit™ System Selected for Nexus Pharmaceutical Facility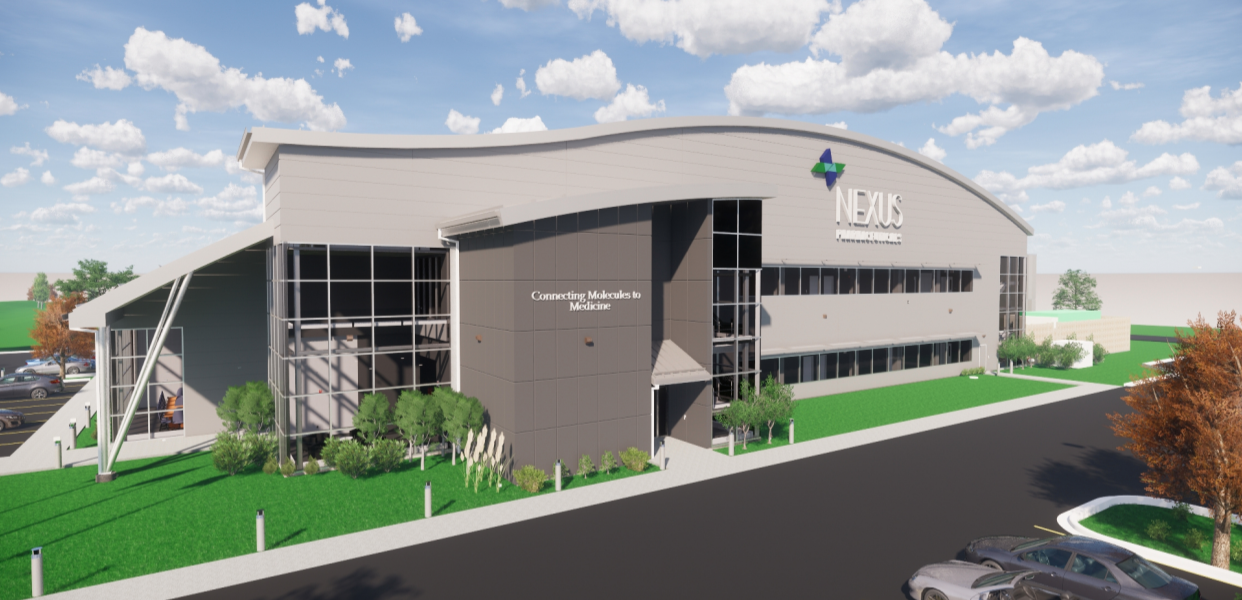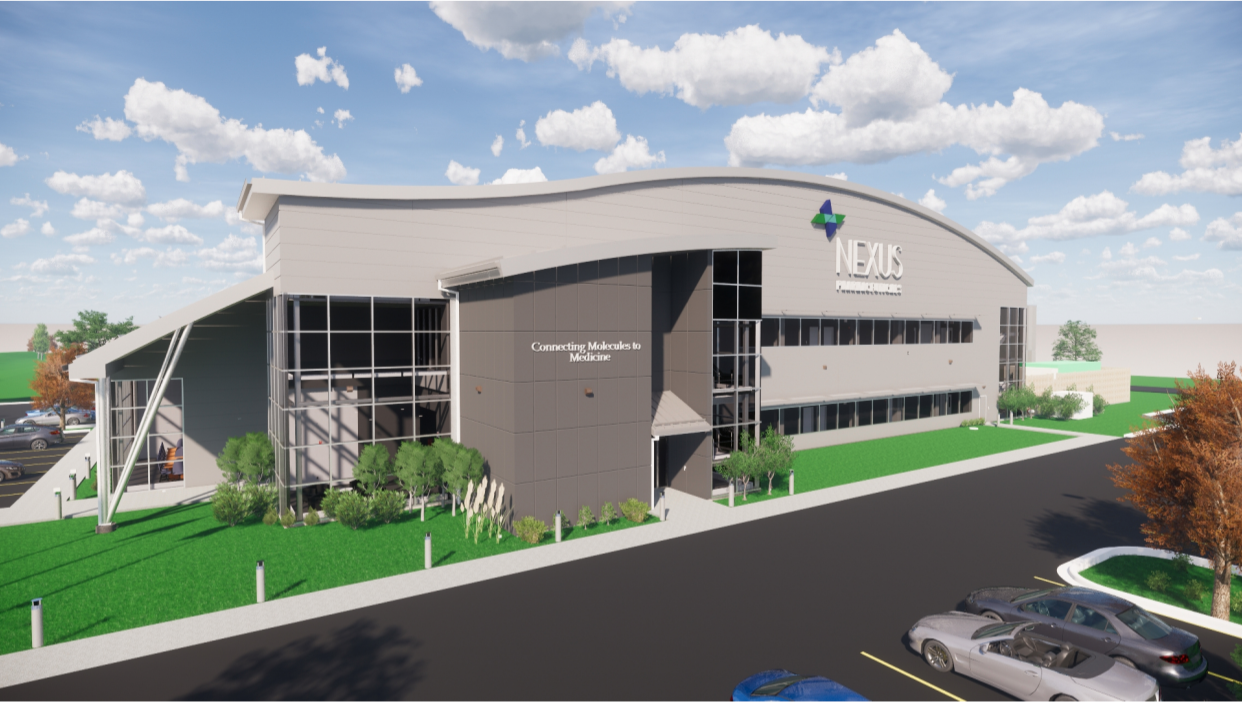 Introduction
"Our priority is to provide our customers with the high purity water and steam that is critical to the development and manufacturing of life-saving medications now and for future generations." —George Gsell, MECO President
Nexus Pharmaceuticals, maker of difficult-to-manufacture, high quality, FDA-approved specialty and generic drugs, is opening a $250 million, U.S. based pharmaceutical manufacturing facility in Pleasant Prairie, WI. The company, which specializes in making critical-need injectable medications more available, partnered with MECO, choosing the MASTERfit™ water purification system for its pharmaceutical production.
The Nexus manufacturing facility is the only project of its kind in the sterile generic injectables industry in the last 30 years. Construction began in 2019 for the new manufacturing facility, and a Phase One completion is expected in 2021. Once approved by the Food and Drug Administration (FDA), commercial production is expected to commence in 2022.
Nexus and MECO are building a better tomorrow, with tomorrow's water.
The MASTER
fit
™ System
MECO is a world leader in the design and manufacture of water purification systems and will play a major role in supplying Water for Injection (WFI) quality water for use in the Nexus manufacturing facility. MECO's MASTERfit™ water purification system provides the high-purity water used in the manufacture of life-saving injectable pharmaceuticals.
The system provides everything needed for WFI production including vapor compression distillation coupled with water softening, carbon filtration for pretreatment, and storage and distribution. It uses 20% less feedwater and pretreatment consumables while rejecting 65% less water to drain. This complete system will produce 20 gallons per minute of WFI quality water.
Additionally, the MASTERfit™ system is one of many MECO water systems designed with the environment and sustainability as priority. This system will minimize the Nexus facility's impact on the water footprint and maximize pure water recovery.
Our Partner, Nexus Pharmaceuticals
Nexus Pharmaceuticals is a woman-owned, minority-owned, privately held, US-based healthcare company, specializing in making critical-need injectable medications more available, including medications for cardiac patients. Since its inception in 2003, Nexus Pharmaceuticals has been a pioneer in the generic and specialty injectable drug industry.
Nexus is the maker of 10 FDA approved life-saving medications that span therapeutic categories from cardiovascular, oncology, gastrointestinal, and anesthesia. Nexus features seven commercially-available generic injectables in hospitals and health care facilities across the U.S. Moreover, Nexus is trusted in over 6,000 hospitals nationwide.
"MECO was built on an unwavering promise to provide high-purity water quality for the world. At our core, we solve real problems for real people. We work closely alongside our customers to develop unique solutions to complex water purification challenges keeping sustainability at the forefront. We are proud to partner with companies like Nexus Pharmaceuticals who share the same priority of ensuring a better tomorrow. Together, we're building something bigger for future generations." —George Gsell, MECO President
The Pleasant Prairie Facility, "Project Tomorrow"
The Pleasant Prairie, WI facility, "Project Tomorrow," is a multi-stage, multi-year project, expected to be completed in ten years. It will be located in Prairie Highlands Corporate Park. It is on the opposite side of Interstate 94 from the LakeView Corporate Park, just 45 miles north of Chicago, IL.
MECO is happy to bring "Where Tomorrow Gets Its Water" to Project Tomorrow. Phase One of the new facility began in August 2019. It includes a three-story, 84,000 square foot manufacturing facility with an advanced isolator filling system and a large capacity lyophilizer (freeze-drying machine). Nexus is looking forward to the development of Phases Two and Three, which include cytotoxic and highly potent manufacturing suites, increased warehousing, and expanded secondary packaging, according to their website.
"As a pharmaceutical company with a significant focus on sterile injectable medicines, Nexus Pharmaceuticals understands the growing patient demand for high quality and accessible generic injections. With the addition of our new manufacturing facility, we are committed to providing a more stable and reliable supply of sterile injectables, a category that is particularly susceptible to drug shortages." —Shahid Ahmed, Chief Scientific Officer. 
MECO, Nexus Helps Address Drug Shortages
Drug shortages have been on the rise for several years, with an estimated 210 drugs currently at risk or not readily available for U.S. hospitals, according to the national database maintained by the American Society of Health System Pharmacists (ASHP). There are a variety of reasons for drug shortages.
According to the ASHP/University of Utah Drug Information Service drug shortage program, as of 2018, manufacturing difficulties, such as a shift of a company's resources from manufacturing to research and development, account for 30% of the causes of shortages.
The Nexus facility will address a serious need. Most drug shortages that occur in the U.S. involve generic medications, and sterile injectables are particularly vulnerable to drug shortages because manufacturing processes are complicated. Moreover, in 2010, the Institute for Safe Medication Practices (ISMP) conducted a national survey of 1,800 health care practitioners (consisting of approximately two-thirds pharmacists) to assess the impact of drug shortages. The ISMP found that:
64% believed that shortages posed a risk of adverse patient outcomes.

Respondents reported more than 1,000 adverse events and near-misses attributable to drug shortages.
Who We Are
MECO is a manufacturer of engineered products for water purification serving multiple industries. MECO is also the world's leading producer of water purification plants for offshore oil and gas platforms and the biotechnology and pharmaceutical industries where ultra-pure water is the primary ingredient in the drug manufacturing process. MECO also provides advanced water purification systems to the U.S. Armed Forces. MECO is a Louisiana-based company with facilities in Houston, Texas, Mandeville, LA, Limerick, Ireland, Abu Dhabi, United Arab Emirates and Singapore.