It's the Luckiest Day of the Year!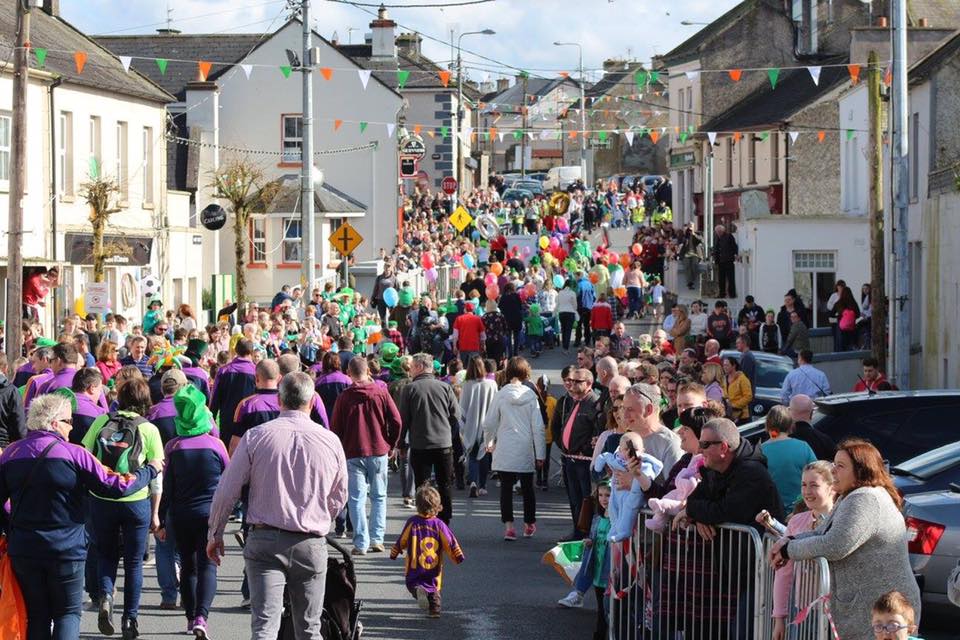 MECO Ireland shares Irish cultural traditions for celebrating St. Patrick's Day
Each year, on March 17, the Irish and Irish-at-heart celebrate the patron saint of Ireland. In the U.S., St. Patrick's Day serves as a valid excuse to pinch people not wearing green, say "Kiss me – I'm Irish", drink green beer and attend parades. To honor St. Patrick's Day the right way, the MECO Ireland office gave us an inside look at the way they celebrate their favorite holiday and also a few trivial facts you may or may not have known about Ireland.
MECO's IRISH ROOTS
MECO has been operating water purification units in Ireland since the 1970s. We have had numerous installations but officially made Limerick, Ireland a home base in September 2015. Ninety-nine percent of the employees in the MECO Ireland office are Irish natives who hail from various parts of Ireland, including Cashel, Ennis, Limerick, Newport and Tipperary, just to name a few.
Many of MECO Ireland's employees have lived in their hometowns for two to three generations, and some roots stretch even deeper. Evan Tobin a service engineer for MECO Ireland has family who lived in Limerick City for two generations, and in Southeast Tipperary for over 12 generations. Lisa McDonnell is the Ireland office manager. Her family has lived in Limerick for three generations and is rumored to be related to Brian Boru,the last High King of Ireland in 1011.
HAVING SOME CRAIC
We asked our Irish comrades to share their favorite part about St. Patrick's Day, and immediately, their answer was "getting to have the craic with friends and family." Craic, which is pronounced "crack," is a Gaelic word for "fun."3 Simply put, having craic with friends and family means having a good time with loved ones.
THE PRIDE OF THE IRISH
MECO Ireland's most favorite thing about St. Patrick's Day is, obviously, being Irish. Many employees commented that they have celebrated the holiday around the world, but that there is no better place to celebrate than at home where Éirinn go Brách ("Ireland Forever!") is cheered proudly.
PARADES, PARADES, PARADES
The St. Patrick's Day parades in Ireland are much like others around the world, only more Irish. The Irish version features the traditional floats, and marching bands and, of course, the throwing of the cabbages. Frances Ryan, Downstream Coordinator for MECO Ireland, is on the parade committee for her hometown of Newport. The Newport parade celebrated the holiday a week early with 40 floats and four marching bands. It's tradition to have a grand marshall in a parade, and this year, Newport's grand marshall was local athlete Sharlene Mawdsley. Mawdsley represented Ireland at the U20 World Track Junior Championships, where she came in fifth place, breaking the Irish record. She is also the National Junior Women's & U23's 200m Indoor Champion.
Another Irish tradition is to place a statue of the Child of Prague outside of homes the night before the parade for good weather. This is common before Irish weddings, too. "I lost count of the number of statues outside," reflected Frances, "The weather was gorgeous! Seems like it works every time!"
"IT COULD HAVE BEEN ST. MAEWYN'S DAY
According to Irish legend, St. Patrick wasn't originally called Patrick. His birth name was Maewyn Succat, but he changed his name to Patricius after becoming a priest."1
THE MECO SHAMROCK
The word "shamrock" comes from the Irish word "seamróg," which is the diminutive form of the Irish word for clover ("seamair").2 "Saint Patrick used the three-leafed plant as a metaphor for the Holy Trinity when he was first introducing Christianity into Ireland."1 The luckiest shamrock is the four-leafed clover.
If MECO had a shamrock to reflect our company values, the four leaves would represent sustainability, manufacturing, service excellence, and innovative engineering expertise.
In conclusion, MECO would like to wish a Happy St. Patrick's Day and the Luck of the Irish to our customers, friends and family! Cheers!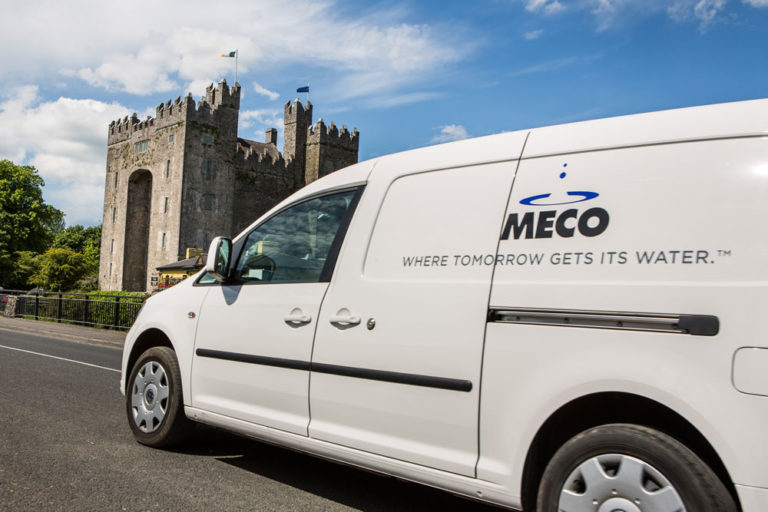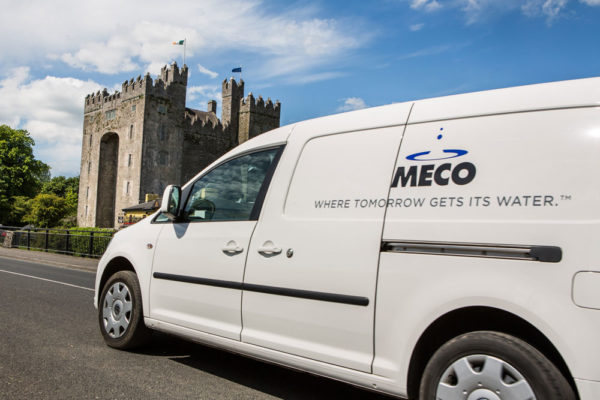 References:
"15 Things You Might Not Know About St. Patrick's Day."15 Delightful Facts About Saint Patricks Day. Mental Floss, 14 Mar. 2014. Web. 13 Mar. 2017.
"Shamrock." Wikipedia. Wikimedia Foundation, 14 Mar. 2017. Web. 16 Mar. 2017.
Walsh, Elaine. "The CRAIC Is Mighty." Craic. Ireland Fun Facts! n.d. Web. 16 Mar. 2017.