The Taste of Mardi Gras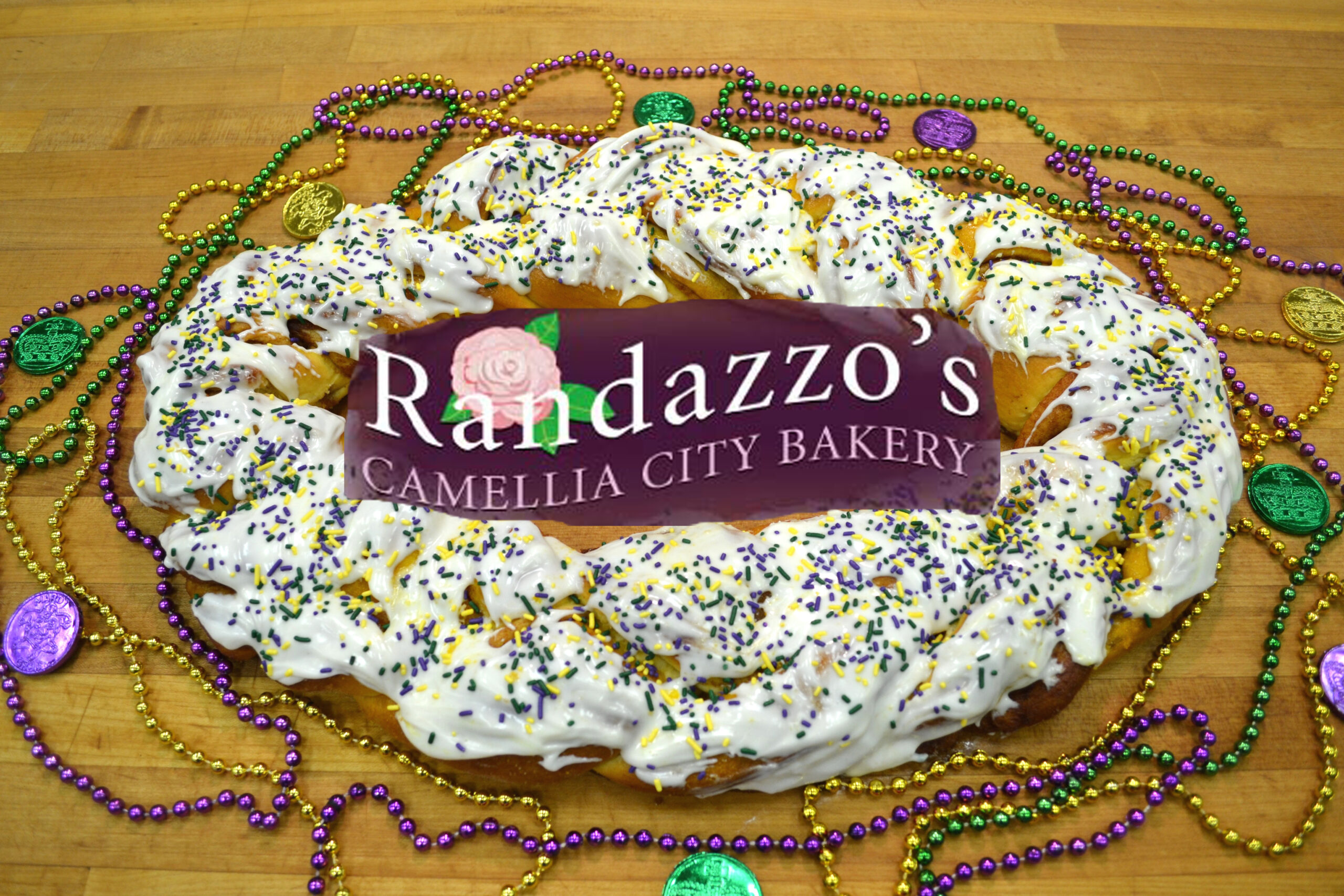 King cake. Just the word will leave any Louisianian's mouth watering. It's a delicious sweet pastry that represents the rich culture and unique cuisine of Louisiana. As a company founded in New Orleans, we share the pride of this seasonal treat and are honoring king cake season by looking into its history.
History of New Orleans' King Cake
A cross between a coffee cake and a French pastry, the king cake is as rich in history as it is in flavor. It is believed that the king cake tradition was brought to New Orleans from France in 1870. It's oval shaped and decorated in the royal colors of Mardi Gras: purple for "Justice", green for "Faith", and gold for "Power".
King Cakes traditionally begin showing up in bakeries and grocery stores at the beginning of Mardi Gras or Carnival season, which officially begins on January 6th or the "Twelfth Night." In Roman Catholic tradition, this day is a holy day known as the Epiphany, which represents the day that Jesus first made himself known to the three wise men. A miniature plastic baby, which symbolizes baby Jesus, is placed inside of each cake to signify the Epiphany.
The person that gets the slice of cake that has the baby in it is known as the king. They are responsible for buying the next king cake for the next party or event. This ritual goes on until the end of king cake season, which is Mardi Gras or Fat Tuesday. It is the day before Ash Wednesday, when many Catholics begin fasting for lent — abstaining from things like cake.
While a traditional king cake is simply baked with cinnamon and sugar inside, today you can find a wide variety of fillings and toppings ranging from boudin-filled (similar to a rice dressing) to cream cheese and strawberry and just about everything in between.
We may not be parading in the streets of Louisiana this Mardi Gras, but we can certainly still indulge in the tradition of king cake. Luckily, many local bakeries and stores, including the famous Randazzo's Camellia City Bakery, will even ship theirs so that you can enjoy the delicacy from wherever you are.
However you decide to celebrate, we hope you have a wonderful Mardi Gras! As we say in New Orleans, "Laissez les bon temps rouler!"